Recently, a crack team of football insiders assembled in order to bring you the inside story on all the goings-on of the beautiful game. They became known as Sky Sports. Here is a completely different team of insiders dedicated to bringing you much the same thing, but in a less factual manner.
There are rumours abound that, in actuality, Perez Shilton is just one man who requires the gimmick of posting as several noted members of the footballing world in order to make his posts seem of any worth, but these claims are more exaggerative and likely to be untrue than the entire output of this site.
Meet the team:

Perez Shilton: Football's foremost knowledge on gossip and perms, Perez has scoured high and low, mainly in bins, to bring you all the freshest news, hearsay and transfer dealings from the footballing world. However, often he is lazy and just makes things up.

Staan Coollymore: So as to preserve his secret identity, Staan has asked to be known under a pen name that only the most knowledgable of persons would be able to decode. Staan is renowned for his ability to expose the sordid goings on of football's biggest stars. His skills include looking in car windows and owning a pair of binoculars.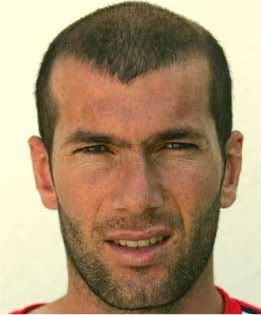 Zinedine Zidane: Known all over the globe for his ability with a football, what is less known about Zizou however, is his wealth of knowledge on almost all subjects, ranging from campanology to horticulture to martial arts. Each edition, Zizou will strive to bring you a piece of advice that will no doubt change your life for the better.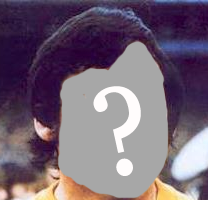 Gordon Banksy: His artwork has annoyed millions and gained him a cult following all over the globe as 'that prick that draws on stuff'. In his own words he "is dedicated to exposing the dark side of the game that The Man doesn't want you to know about."
Whoever that man is, he can expect a healthy dose of vicous satirical messages and crap photoshopped images to expose his web of lies from our man Gord.
So as to preserve his artistic integrity, as well as to stop people from finding out who he is and drawing on his stuff, Gord has asked that no images of him be seen by anyone, though he doesn't seem to mind writing his name everywhere.

Little Johnny: This fearless investigative reporter's uncle's friend's mate apparently works for every club in the land as a postman and as such is told all of the clubs' most private transfer dealings, giving Little Johnny and unparalled amount of info and foresight into the latest transfer goings on.